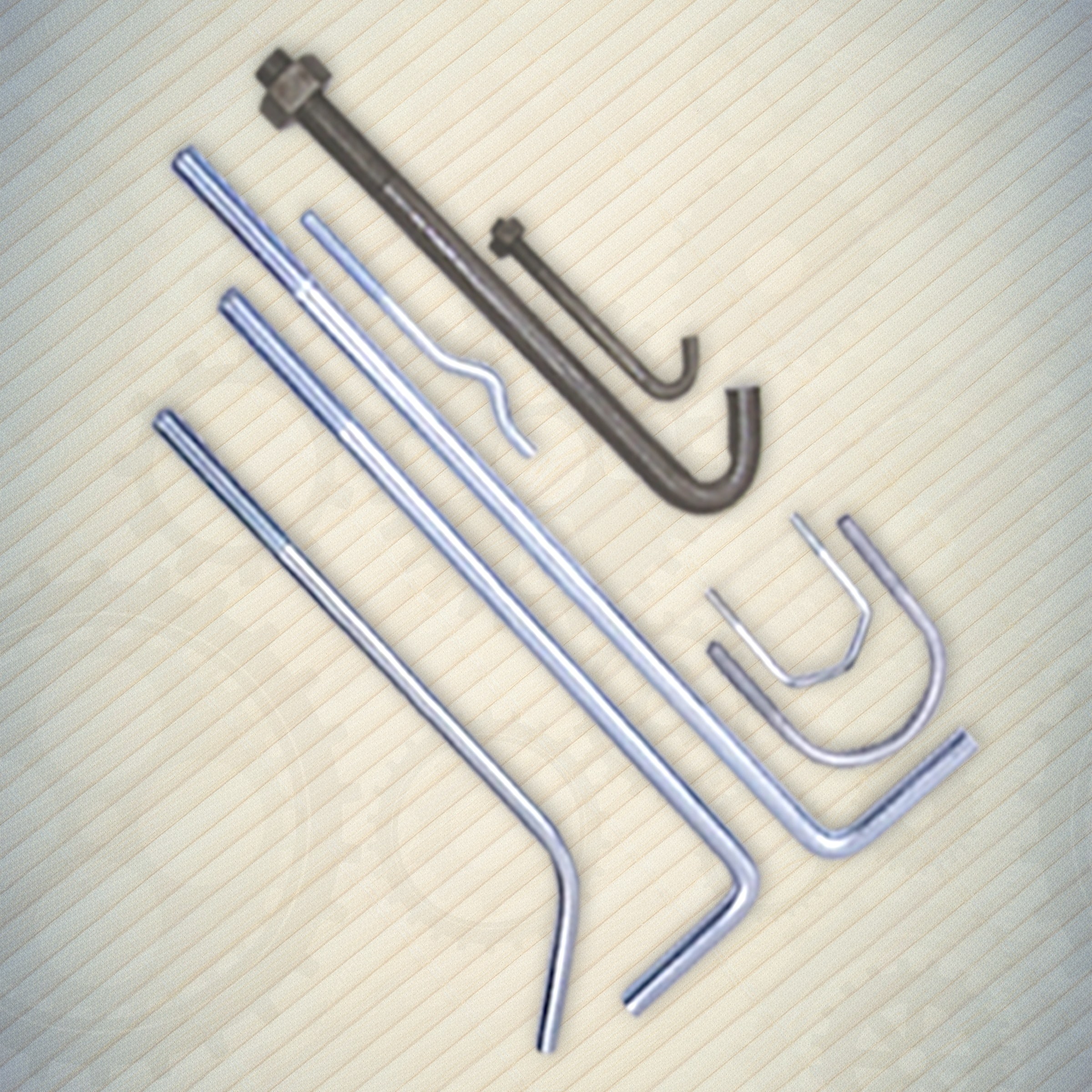 Product Details:
We are one of the leading Foundation Bolt Manufacturer in India. We manufactured our range with best quality raw material. These fittings have tight tolerances and excellent finishes and are offered in various technical specifications. Our range of product is known for its various notable features such as dimensional accuracy, wear & tear resistance and longer service life.
We provide our range at reasonable price. We have firmly positioned ourselves as one of the leading template Foundations Bolts Manufacturers and exporters based in India.
We are offering wide range of Foundation Bolt. Our range of foundation bolts are available in various diameters, lengths & finishes as per client requirements.
We are supplying Foundation Bolt in Multinational companies like:
Essar Oil
Reliance Industries
Suzlon India Pvt. Ltd.
| Ordering Code | FB6_Size | FB8_Size | FB9_Size | FB10_Size | FB12_Size | FB14_Size | FB1_Size | FB1.25_Size | FB1.5_Size |
| --- | --- | --- | --- | --- | --- | --- | --- | --- | --- |
| Size | 3/8 | 1/2 | 9/16 | 5/8 | 3/4 | 7/8 | 1″ | 1.25″ | 1.5″ |
| 1 | √ | √ | – | √ | √ | – | – | – | – |
| 1.5 | √ | √ | √ | √ | √ | √ | √ | – | – |
| 2 | √ | √ | √ | √ | √ | √ | √ | – | – |
| 2.5 |   – | √ | √ | √ | √ | √ | √ | – | – |
| 3 |   – | √ | √ | √ | √ | √ | √ | | |
| 3.5 |   – | √ | √ | √ | √ | √ | √ | | |
| 4 |   – | √ | √ | √ | √ | √ | √ | | |
| 4.5 |  – | – | – |   – | – | – | – | | |
| 5 |  – | – | – |   – | – | – | – | | |
| Material | Bright Bar | Black Bar | Bright Bar | Bright Bar | Bright Bar | Bright Bar | Bright Bar | Black Bar | Black Bar |
|  Thread Length | 50 mm | 50 mm | 50 mm | 55 mm | 60 mm | 100 mm | 100 mm | 125 mm | 125 mm |